30th May 2019 - Thank you Cartmel Racecourse
30-May-2019
30-May-2019 12:40
in General
by Admin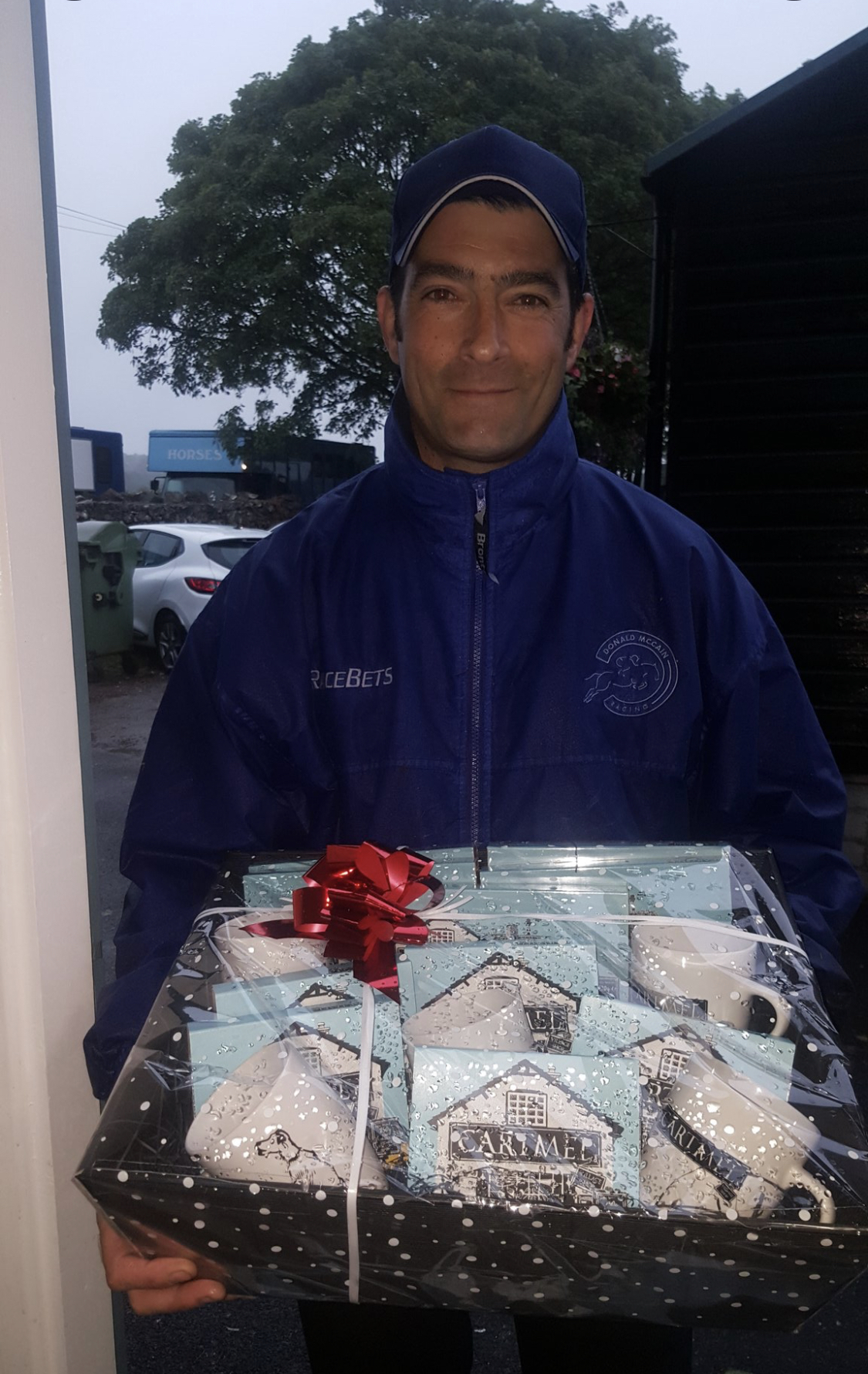 Thanks go to Cartmel Racecourse for the prizes given for the 'Best Turned Out' yards for the meeting. We dead heated with Micky Hammond's yard.
A lot of work goes into winning turnouts and it is really great when racecourses reward the staff who make such an effort.
Unfortunately for Cartmel it was a more challenging day yesterday with the torrential rain but still great racing. All ours ran well in conditions that didn't really suit.
Tonight we are off up to Carlisle with Philyaboots (Tom Eaves) and tomorrow Witness In court heads south to Stratford and is ridden by Theo Gillard. Fingers crossed for good runs.